In a survey conducted by Ashley Madison, a global dating website, it was revealed that 76% of Indian women and 61% of Indian men don't think that infidelity is a sin or immoral. People may not find infidelity a sin or immoral, but I would like to remind you that adultery is illegal as per Section 497 of the Indian Penal Code, 1860 which reads as under:
497. Adultery —

Whoever has sexual intercourse with a person who is and whom he knows or has reason to believe to be the wife of another man, without the consent or connivance of that man, such sexual intercourse not amounting to the offence of rape, is guilty of the offence of adultery, and shall be punished with imprisonment of either description for a term which may extend to five years, or with fine, or with both. In such case the wife shall not be punishable as an abettor.
Adultery is also one of the valid grounds for divorce in India under Section 13(1)(i) of the Hindu Marriage Act, 1955 which reads as under:
13 Divorce — 
(1) Any marriage solemnised, whether before or after the commencement of this Act, may, on a petition presented by either the husband or the wife, be dissolved by a decree of divorce on the ground that the other party;
(i) has, after the solemnisation of the marriage, had voluntary sexual intercourse with any person other than his or her spouse;
With the legal provisions out of the way, allow me to explain as to how exactly the concept of adultery is understood as a ground for obtaining divorce before Indian Courts.
Now adultery is understood to mean a willing sexual intercourse between a husband or wife with one of the opposite sex, while a marriage subsists. Even a sexual intercourse between those persons falling short of a complete penetration may also constitute it adultery. It is also immaterial whether the marriage itself had been consummated by the husband and wife or not.
A voluntary sexual intercourse by a party to the marriage with any person other than his or her spouse must be after solemnization of marriage between them, which means, that during subsistence of a marriage. For example, if in-spite of the fact that the wife had delivered a fully matured child within six months of her marriage with her husband, as a result of her illicit relationship with someone else prior to her marriage, it would not fall within the ambit of adultery. In this case, the husband would have no case for dissolution of his marriage with his wife on the ground of adultery.
It is also to be remembered that there has to be actual sexual intercourse with someone else during an existing marriage for it to be constituted as adultery. For example, in case a wife had written some letters and had shown some gestures of love before marriage to another person, that cannot be made the basis of divorce after marriage on the ground of adultery.
The important thing to understand is that the act of sexual intercourse must be voluntary, but if it is involuntary, for example rape, then there can be no adultery. Adultery is a ground for divorce, rape is not. There is a fundamental difference between the two; adultery is with consent, while rape is without consent.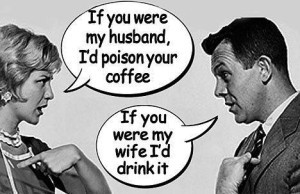 Now prior to an amendment in the Hindu Marriage Act in 1976, the expression "living in adultery" was used in Section 13(1)(i) which meant a continuous course of adulterous life as distinguished from one or two lapses from virtue. Till 1976 the law was that if a spouse was "living in adultery", the other side could claim divorce, but now the law is that if a spouse after the solemnization of the marriage indulges in voluntary sexual intercourse with a person other than his or her spouse, he or she as the case may be would be entitled to get divorce, meaning that even one act of extra marital sex would be enough to grant divorce to the other spouse.
The important thing is that the burden of proving a serious misconduct like adultery lies heavily on the party asserting it. In cases where the allegations consist of a spouse living a life of adultery, and it is not confined to adultery with any specified individual or individuals, then it that case, direct evidence should be made available to the Court. That the evidence must be clear and convincing so as to lead to a clear conclusion that the alleged offence of adultery had been committed, beyond possibility of a reasonable doubt.
The evidence of adultery should be pretty clear and conclusive or else the divorce proceedings may boomerang. For example, in a case where false allegations that the wife had sexual intercourse with a person other than the husband, is a serious allegation against the wife and would show the cruel conduct of the husband entitling the wife to seek divorce from him. Also, baseless allegations made against the wife with respect to her character and mere allegations that the wife had committed adultery without naming the person with whom she allegedly had a sexual relationship on the pretext that he does not know that person, would be a very weak case and may not not take him anywhere in his divorce case.
There is a fundamental difference between committing adultery and intention to commit adultery. Mere intention to commit adultery is not an offence under the Indian laws, and therefore the intention itself is not a proof of adultery and hence not a valid ground for divorce.
Again, the charge of extra-marital connection is a serious charge and casts some serious aspersion on the character of the other spouse, hence the other spouse must get an opportunity to meet the charge, therefore the petition for divorce must state specific act of illicit sexual intercourse, the name, occupation and place of residence of the other person involved in the adulterous relationship.
Since we now have a basic understanding of adultery as a ground for divorce in India, I'll conclude by stating that, adultery is, as a general rule, proved by presumptive proof based upon;
(a) circumstantial evidence;
(b) evidence of non-access and the birth of children;
(c) contracting venereal diseases;
(d) by evidence of visits to house of ill-repute;
(e) decrees and admissions made in previous proceedings; and
(f) confessions and admissions of the parties which should be generally corroborated though in exceptional circumstances, even if uncorroborated may be acted upon.
Therefore, it is important to understand that mere bald allegations by a spouse that his/her partner was having adulterous relationship with his/her lover after marriage, in absence of any cogent evidence, would not be sufficient to grant divorce.
Disclaimer: This article is not a substitute for professional legal advice. This article does not create an attorney-client relationship, nor is it a solicitation to offer legal advice.
Follow On:
If you like what I write, please spread the word by sharing it on your social networks as well. Thank you.